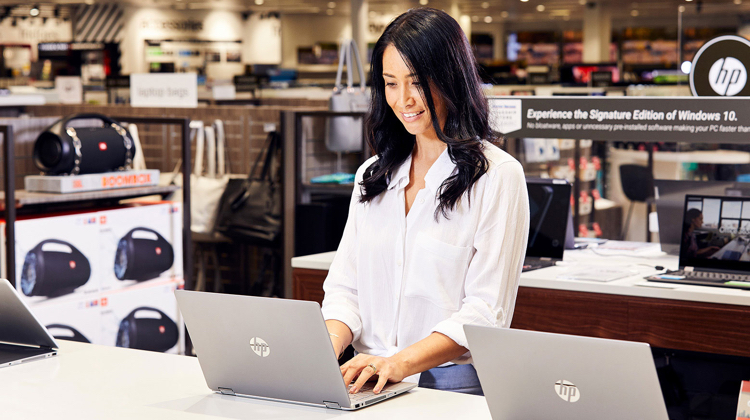 It's Time To Make the Move!Upgrade to Windows 10.
Experience a game-changing level of productivity and creativity when you upgrade to Windows 10. Discover an exciting range of apps offering easier ways to browse, search and share and enjoy the peace of mind that comes with built-in security.
Want more? You can have it all with a new computer powered by Windows 10! Whether you want to sign in with fingerprint or facial recognition, edit a document with digital pen or compose an email with your voice*1 — you'll experience the best of Windows 10 with a Modern PC.
Upgrade to Windows 10
Shop Windows 10 Computers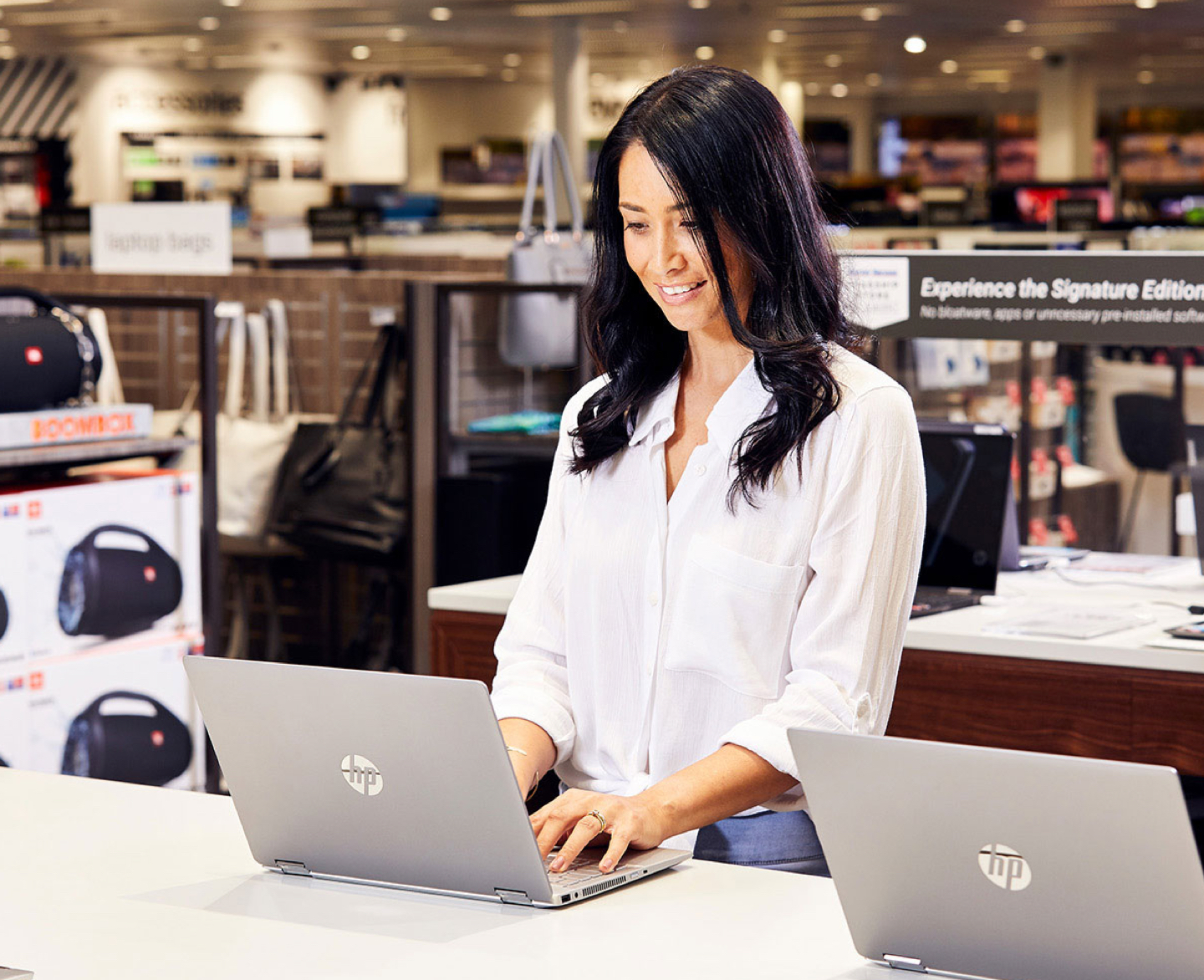 Good Looks and Smarts Too.
Have It All With a Windows 10 Computer.
High-performance, built-in security, sleek design. Our new line-up of Windows 10 computers are packed with innovative features to change the way you work and play.
What You Need, When You Need It.
Satisfy your need for super-speed streaming and search with Windows 10.
Battery Power That Lasts.
Battery power that lasts all day, so you can leave your cords at home!*2
Windows Hello
Log in to your computer in seconds with the Windows Hello secure facial recognition of fingerprint scanner.*3
Thinner & Lighter.
No need to carry around a clunky computer with a giant hard drive, new Windows 10 Computers will give you the freedom to take your Laptop anywhere!
Get In Touch with Your PC.
Talk, touch-the-screen, type or take notes. Discover new ways to boost productivity with a new Windows 10 PC.*4
Secure Your Computer.
Your safety is priceless. Windows 10 has ongoing detection and protection from threats, parental controls & many other features.
Windows 10 Laptops Recommended for You.
Speed, power, security and sleek design — get the very best of Windows 10 when you invest in a new computer with SSD.

The Windows you know, only better.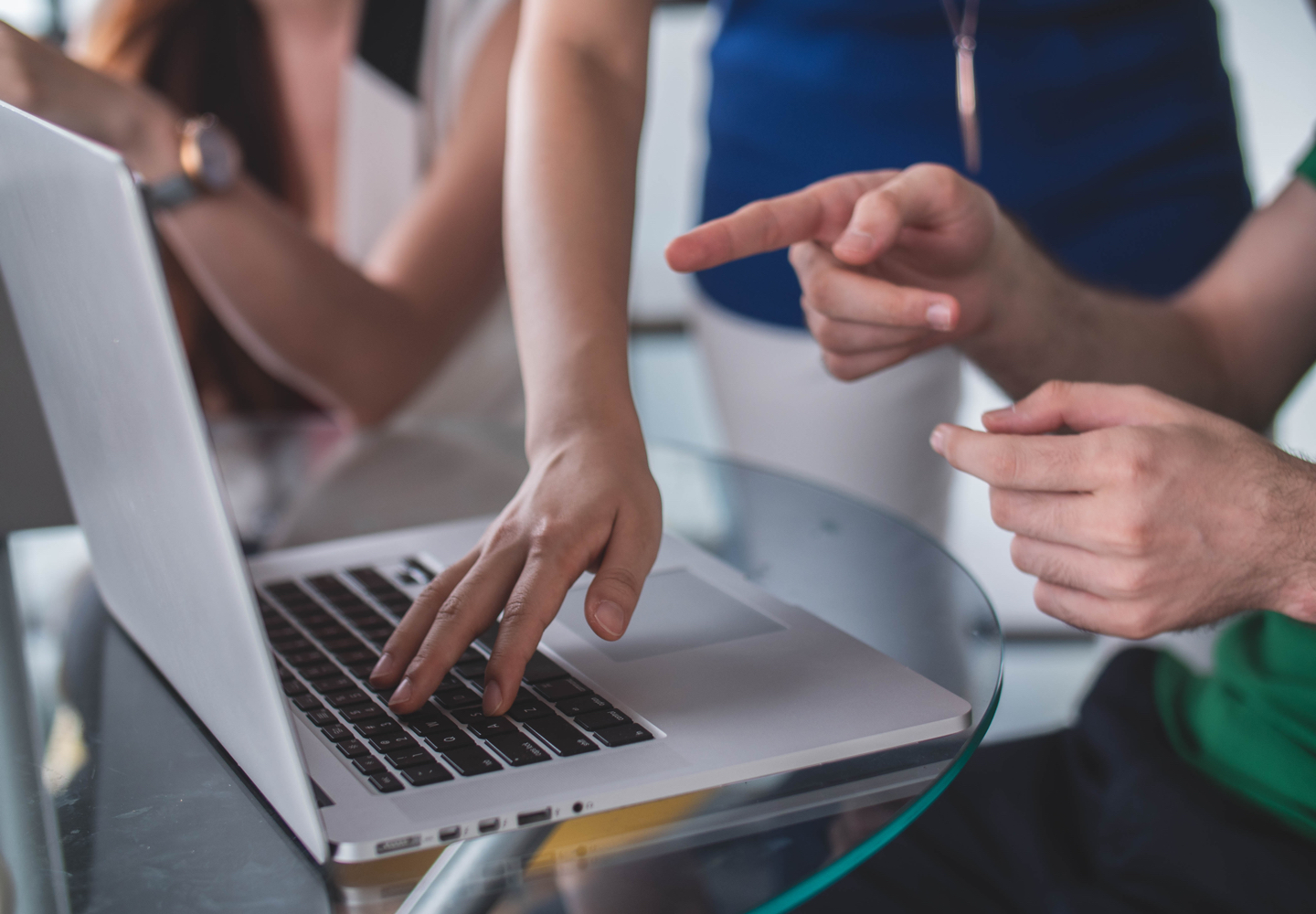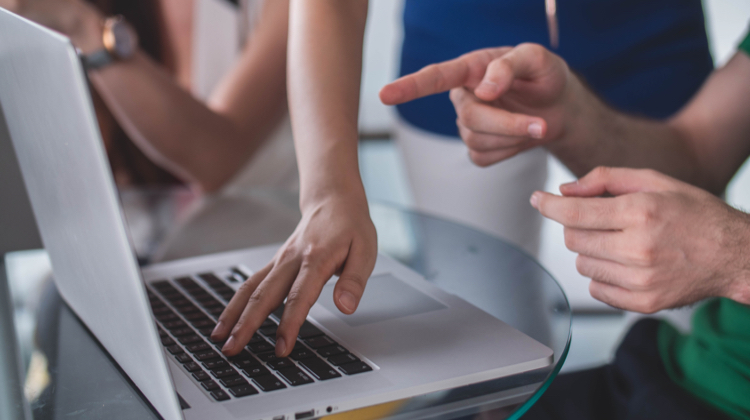 We're here to help
Our friendly Australian-based customer service teams are passionate about finding the right Windows 10 device for your needs and budget. Available 7 days a week, they can help you learn more about the latest models, their features and how they'll benefit you.
Find your local store
Got Questions?
Your Windows 10 FAQs.
You can upgrade your existing computer to Windows 10 by purchasing via digital
download now.
Do I need to upgrade to a new computer?
Computers have evolved considerably since the launch of Windows 7, a decade ago. Modern PCs provide greater power, performance and speed — and already have Windows 10 installed! New Windows 10-powered computers offer innovative new features, more battery life, sleek design, built-in security and much more!
How do I know which Windows 10 version is best for me?
Whether your computer is intended for professional, personal or educational use — there's a Windows 10 version to suit your needs. Windows 10 Home is ideally matched to household use, while
Windows 10 Pro
has all the benefits of Windows 10 plus additional features, such as remote desktop. For those who seek greater performance and enhanced security, Windows 10 in S mode keeps you running at optimal speed and only uses verifies apps from the Microsoft Store.
How can I sign in to Windows 10?
Great news! Thanks to Windows Hello, unlocking your Windows 10-powered device can be done 3x faster than using a password (and securely!) using your fingerprint, facial recognition or a companion device*3!
Can I use a digital pen with Windows 10?
Thanks to the Windows Ink experience featured in Windows 10, you can channel your creativity — and increase your productivity! Available only on pen-capable computers and tablets, Windows Ink enables you to edit, jot down notes, draw and doodle. Please note: The stylus or digital pen may be sold separately.
*1 This feature is only available in preview in Office 365 apps and may not work as expected.
*2 Battery life varies significantly with settings, usage and other factors.
*3 Windows Hello requires specialised hardware including a Windows Hello capable device, fingerprint reader, illuminated IR sensor or other biometric sensors and capable devices.
*4 A digital pen-capable device is required.
*5 Windows Hello requires specialised hardware including a Windows Hello capable device, fingerprint reader, illuminated IR sensor or other biometric sensors and capable devices.