Wine Fridges Buying Guide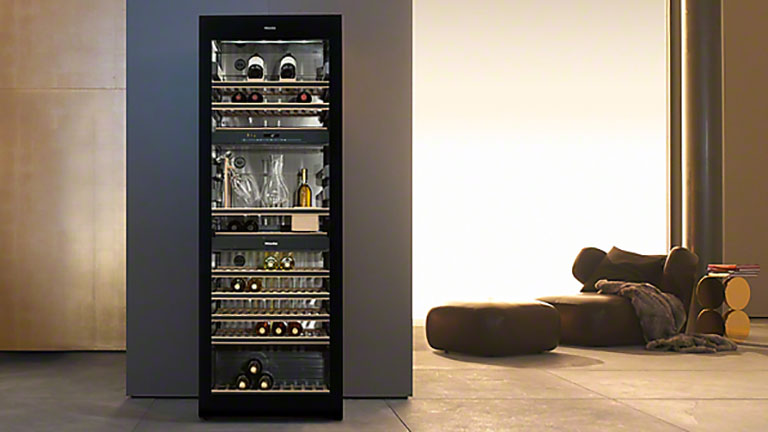 There are a number of practical considerations to bear in mind when shopping for a wine fridge:
It is important to shop for a wine fridge according to the available space in your home. Not all wine coolers can be installed under benches or counter tops so be sure to check installation requirements before purchasing.
Choose a wine fridge to suit your collection. For example, if you only drink one type of wine then a wine fridge with a single temperature zone will be suitable, if you enjoy different varieties then a multi zone wine fridge will be best.
Avoid any unpleasant surprises when your wine fridge is delivered by measuring the entries and hallways of your home before making a purchase. It is also essential to establish in advance whether the fridge door is hinged on the right or the left.
All bottle capacities are established using a 750ml Bordeaux bottle size and shape as the point of reference.
The Value of Wine Fridges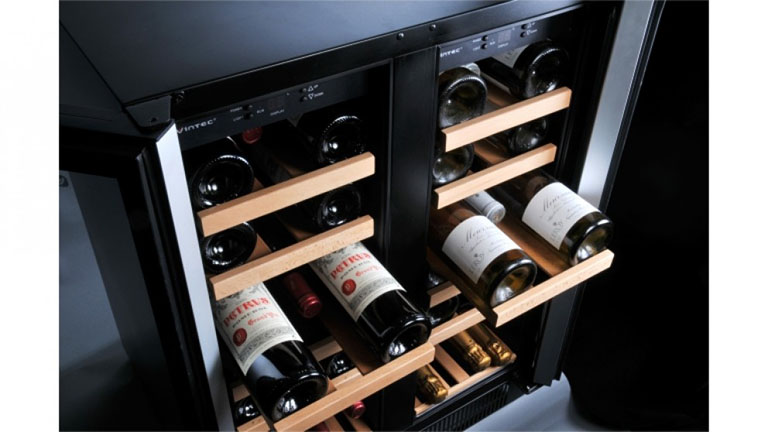 If you are serious about wine then you need to store your bottles in the right conditions. A wine fridge negates the impact of three key environmental influences that can affect your collection:
Wine fridges resist temperature fluctuations. Maintaining a consistent temperature is critical for the maturation of wines as daily or weekly changes can lead to spoiled fruit flavours.
If there is insufficient moisture inside the fridge, corks can dry out, shrink and cause the wine to become oxidised. A wine cooler maintains a relative humidity between 50% and 80%, which is ideal for all types of wine.
Consistent vibrations can cause the wine to age prematurely. A wine cabinet is specially designed to ensure that your wine collection is housed in a vibration-free environment.
Elements of Wine Fridges
Storage Options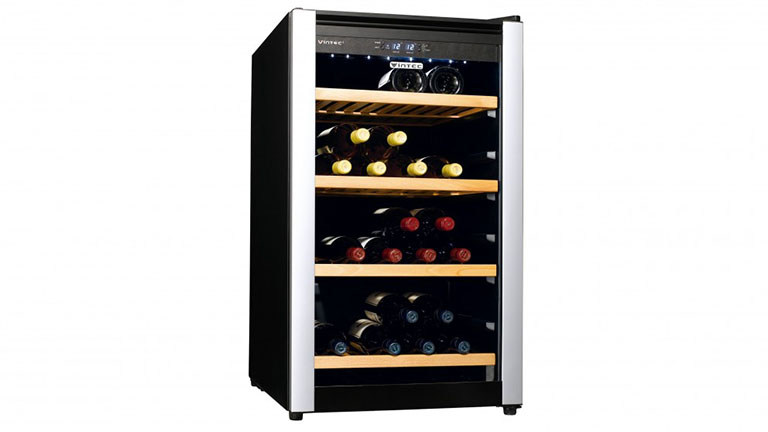 Wine fridges come with a variety of storage and shelving options. It is advisable to shop for a fridge that matches the size of your collection. However, if you have the space and the budget, shop for a fridge with a large capacity as this will give you room to develop your collection over time.
Entry-level wine cabinets tend to have fixed shelving so you can stack horizontal bottles on top of one another. If possible, purchase a model with adjustable shelves to set up your fridge in whichever way you see fit.
A wine cooler with sliding shelves offers easy access to individual bottles, but the convenience of this feature usually leads to a sacrifice in storage space.
For a budding wine enthusiast, a fridge capacity of 30-40 bottles is more than enough to get started. A capacity of 100-150 bottles is ideal for anyone who buys wine by the case.
Installing Your Wine Cooler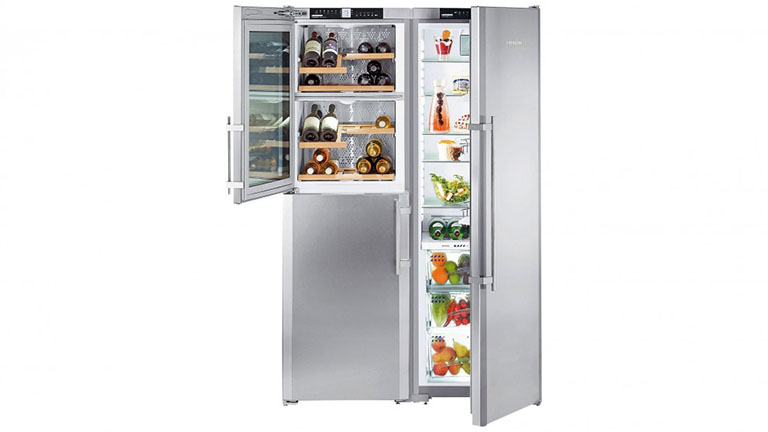 The location of your wine fridge can have a huge impact upon its performance. For the best results, consider the following.
Avoid placing your wine fridge in direct sunlight. UV creates hydrogen sulphide compounds in wine and affects the tannins, which heavily influence flavour, texture and colour. Always shop for a wine fridge with a UV resistant door.
Wine cabinets work best in areas that have a stable temperature. Sudden changes in ambient temperature outside the unit can put unnecessary strain on the system.
Allow for sufficient clearance space (25-50mm) at the top, back and sides of the fridge. This will enable the warm air produced by the cooling process to escape without affecting performance.
Additional Features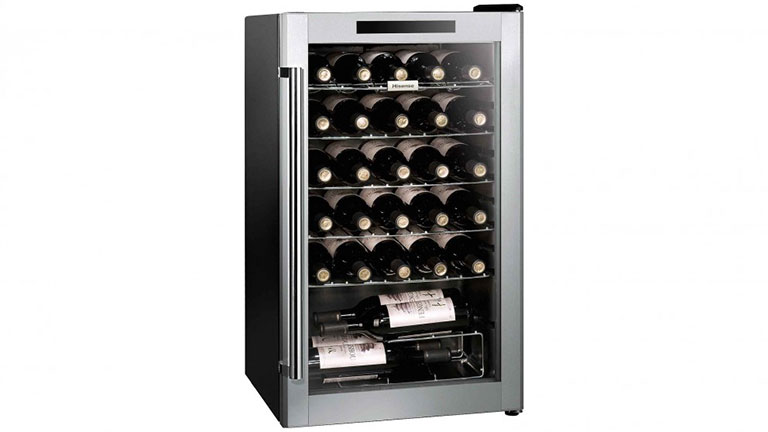 There are a number of features that can make your wine fridge easier to use and, in some cases, more versatile. Look out for the following features when shopping for your wine cooler.
Touch controls and an LCD screen mean you can change the temperature settings with ease and you always know about the climactic conditions inside your wine fridge.
Red wines, white wines, rosés and Champagne all need to be stored at different temperatures. If you have amassed a diverse collection, opt for a multi-zone wine fridge as they can be set to keep wine in different conditions within the same unit.
Own a bottle that you are particularly proud of? Keep an eye out for wine fridges with display shelves that enable you to show off your prized vintages.