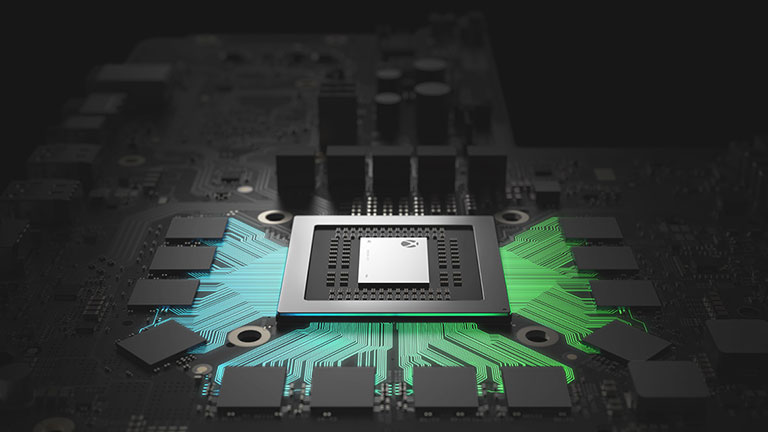 Unbelievable Power
Xbox One X consoles are powered by fast processors, large memory and high performing GPUs to put stunning visuals, blistering gameplay and the most responsive performance at your fingertips.
The Xbox One X is built around a Custom AMD, 8-core processor with clock speeds of 2.3GHZ for smoother gameplay, enhanced AI and astounding levels of detail.
A powerful 6 Teraflop GPU delivers hyper-realistic graphic environments, smoother animations and stunning 4K visuals to take games consoles into new realms.
12GB of DDR5 graphics memory also increases the speed and the power of the console so landscapes load faster, worlds are bigger and horizons stretch further.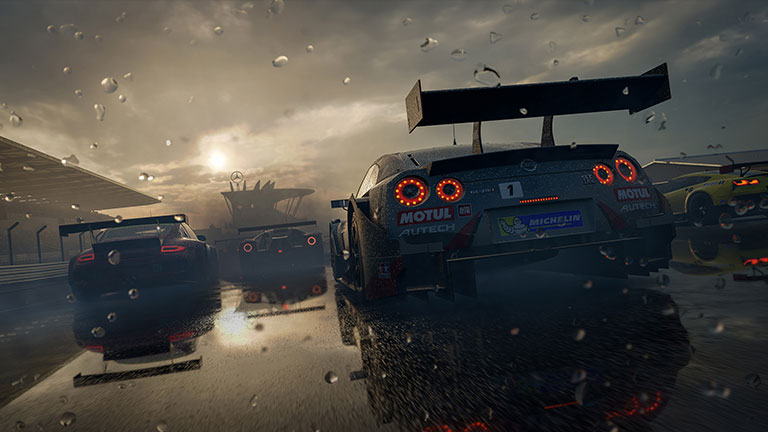 Stunning 4K Visuals
Xbox One X delivers an immersive AV experience like no other. True 4K visuals, HDR technology and Dolby Atmos spatial audio put you at the heart of all your favourite Xbox games .
The Xbox One X brings worlds and characters to life with astounding realism. True 4K gaming (2160p) means you'll see every detail of the richest environments. A 4K DVR means you can even record and share highlights in stunning UHD.
High Dynamic Range (HDR) technology enhances image contrast ratio so you see more colourful, vibrant, luminous worlds and enjoy unforgettable gaming experiences.
Xbox One X also boasts Dolby Atmos and DTS:X, advanced audio technologies that create 3D spatial audio, so you are placed at the beating heart of every adventure.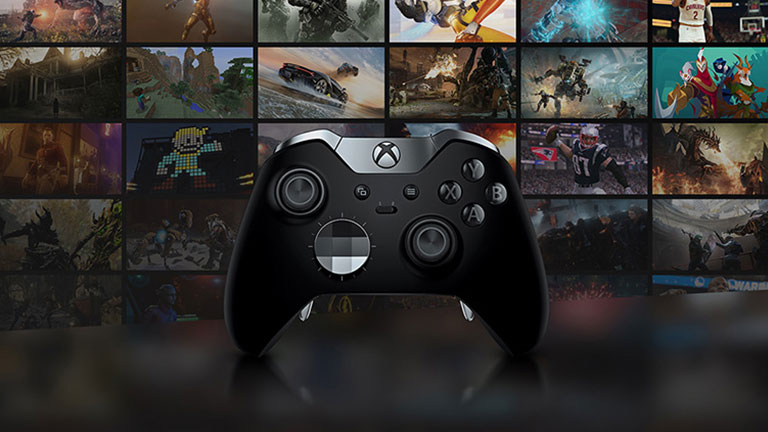 Blockbuster Games
Xbox One X isn't just about astounding performance. It's also about giving you access to a vast collection of games, some of which have been enhanced to make best use of what's under the hood.
To really put the Xbox One X through its paces, look for games marked 'Xbox One X Enhanced'. These titles are optimised to squeeze every drop out of the available technology for a gaming experience like no other.
Xbox One X gives you access to a host of the latest and greatest games including a number of exclusives like Forza Motorsport 7 and State of Decay 2 that you can't play on other platforms.
In addition to the latest blockbusters, Xbox One X also allows you to enjoy all Xbox games and backwards compatibility with over 300 Xbox 360 games, so you'll never run out of worlds to explore.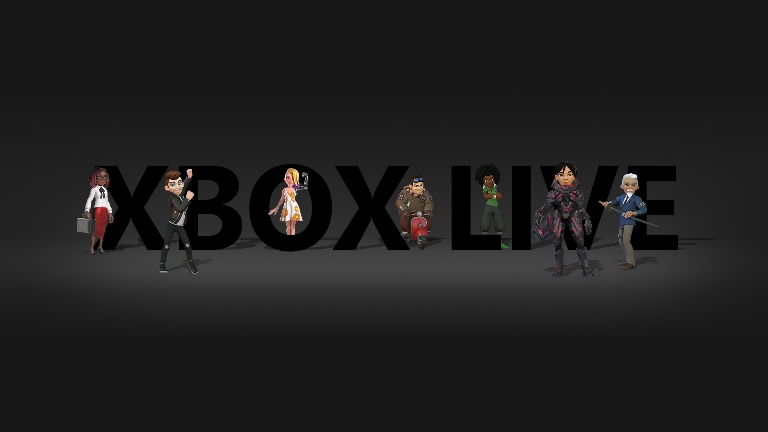 Play Online With Xbox Live
Xbox Live connects you to the world's most advanced multiplayer network, makes it easy to play with friends around the globe and gives you access to as many as 4 free games each month.
Xbox Live is powered by thousands of dedicated servers that maximise performance and minimise distractions so you can enjoy a fast, stable and reliable gaming experience.
Unlike other consoles, Xbox Live does not limit online multiplayer gaming to one platform. Instead, you can connect with gamers across Xbox One and Windows 10 PCs for a more inclusive experience.
Xbox Live is also about more than just connecting with the gaming community. With Xbox Live Gold subscriptions, for example, you get access to as many as 4 free games each month so your collection never stands still.