Let's Start Talking Smart Homes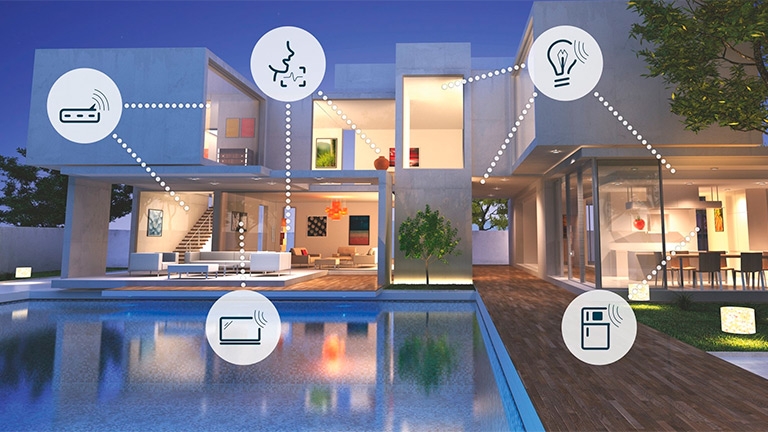 Learn more about:
Home Is Where the Smart Is
You've heard the hype from friends & colleagues, you've seen the ads on TV, and now you're ready to smart-ify your home for a new, more automated style of living.
"But where do I begin?" you ask. The concept can seem daunting at first so to help ease you in we've compiled an introductory guide to walk you through the process.
Smart home devices are about much more than gadgetry: they're about living more efficiently, more securely and in greater comfort. Knowing who's at your door, when it's time to turn the roast, or if you'll need an umbrella can make your day-to-day life a little easier.
So with all this in mind, it's time to start talking smart homes to explore the ways in which you can benefit from making the transition!
Smart Facts & Figures
---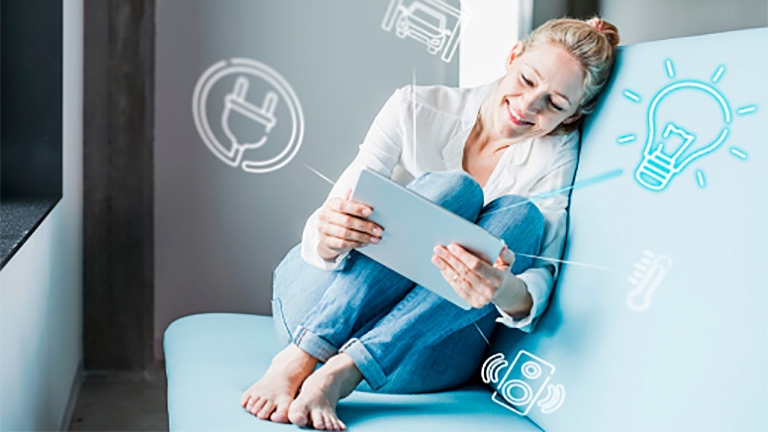 The average Australian household now has 17.1 connected devices in 2018, up from 13.7 in 2017, with this number expected to reach 37 devices by 2022.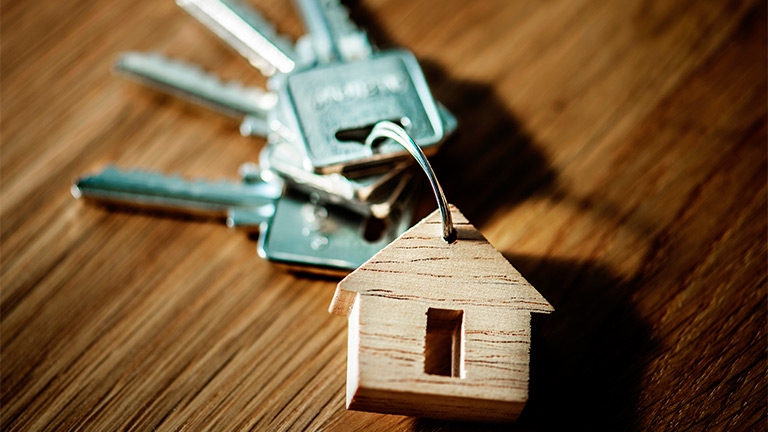 This means that more than a third of all Aussie homes will be smart in some way in the next five years, and this number will only continue to grow.
What are the Benefits of Smart Homes?
The smart home revolution is founded on the four 'Cs': control, convenience, cost and comfort.
If you're looking for the benefits of smart home technology, then start your search here.
Smart Homes: Control
Let's talk control. A true smart home enables you to make so much happen with the press of a button on your smartphone or just by calling out instructions to your voice assistant.
Take smart lighting, for example. Ever climbed into bed and realised you've left the hallway light on? In a smart home, that's no longer an issue. You could either turn it off via the app on your mobile or simply call out and have your voice assistant do it for you.
Ever had that sinking feeling you've left the iron on when you're halfway to work? Introduce a smart switch, which will allow you to turn appliances on and off from anywhere in the world, and you can do away with this feeling for good.
Then you've got a product like the Logitech Harmony Hub, which turns your smartphone into a universal remote for all the devices in your ecosystem. By placing your options on one screen and within one app, you can make changes and set programs in seconds.
Furthermore, it can also give you smart control over any regular device or appliance that uses an infrared remote so you can get more from what you already own.
What's truly great about Harmony Hub, however, is that you can use it as part of Google Home's 'Routines'. For example, you might set up a 'goodnight' routine, which has your assistant turn off all the lights and switch off the fan, while Harmony shuts down your standard TV, gaming console and the home HiFi.
Now that's Control.
Smart Homes: Convenience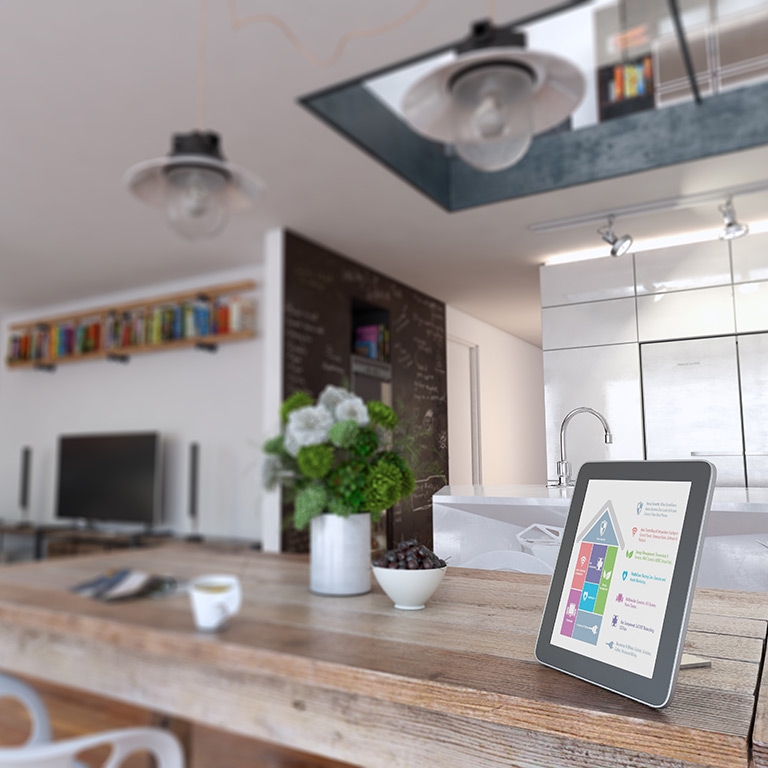 Convenience is probably where most people's mind will go when they think of a smart home: being able to ask your voice assistant to tell you when your next bus is due is almost like cheating.
But again, it doesn't begin and end with voice commands. Add a robot vacuum to your set up and you can come home to find a large chunk of the housework done without having to lift a finger.
Why stop there? Why not order your shopping directly through a touchscreen on your smart fridge? That is, after all, where you find out what you have and what you need.
Remember…this isn't just about making your life easier: it's about making more time to spend on the things and the people you love.
Smart Homes: Cost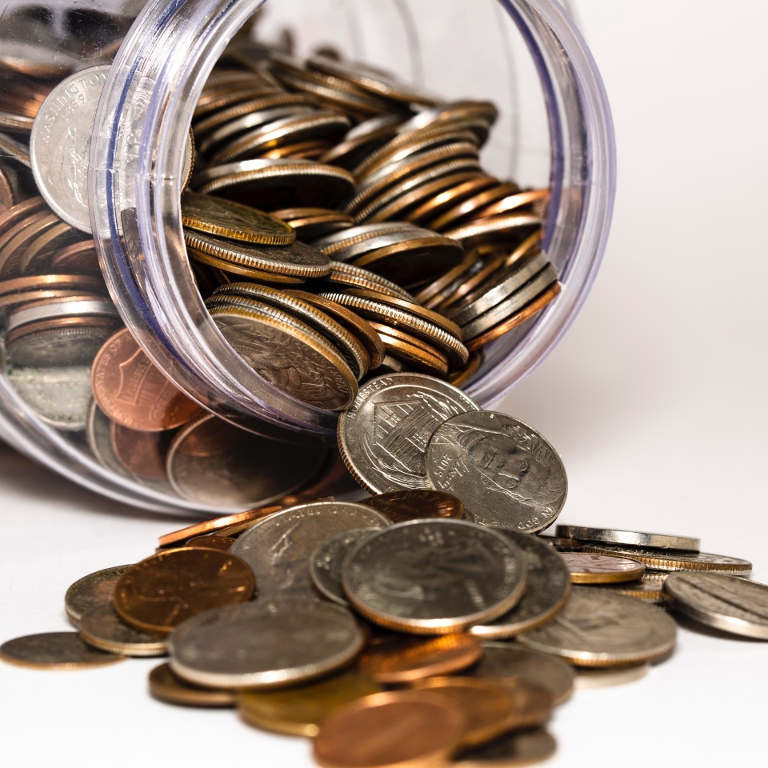 Until recently, introducing the likes of an effective home security system required a significant investment.
However, thanks to the growth of the smart home market and the latest technological advances, this is no longer the case. And while it is still true that you can't put a price on peace of mind, the good news is you don't have to break the bank to get started.
Furthermore, one of the main benefits of smart home devices is that they can help you live more efficiently.
Take a WiFi plug, for example. This uncomplicated and affordable device allows you to turn any regular appliance into a smart home device. This means you can set virtually anything to run to a schedule so it's only ever on when you really need it.
Some smart plugs can even monitor your energy consumption so you stay updated and can make informed decisions about your usage.
Apply this kind of efficiency across a variety of appliances in your home (think smart air conditioning if you need another example) and you'll make some serious savings, while also doing your bit for the environment.
Simply put, smart home energy bills are likely to be lower than the alternative.
Smart Home: Comfort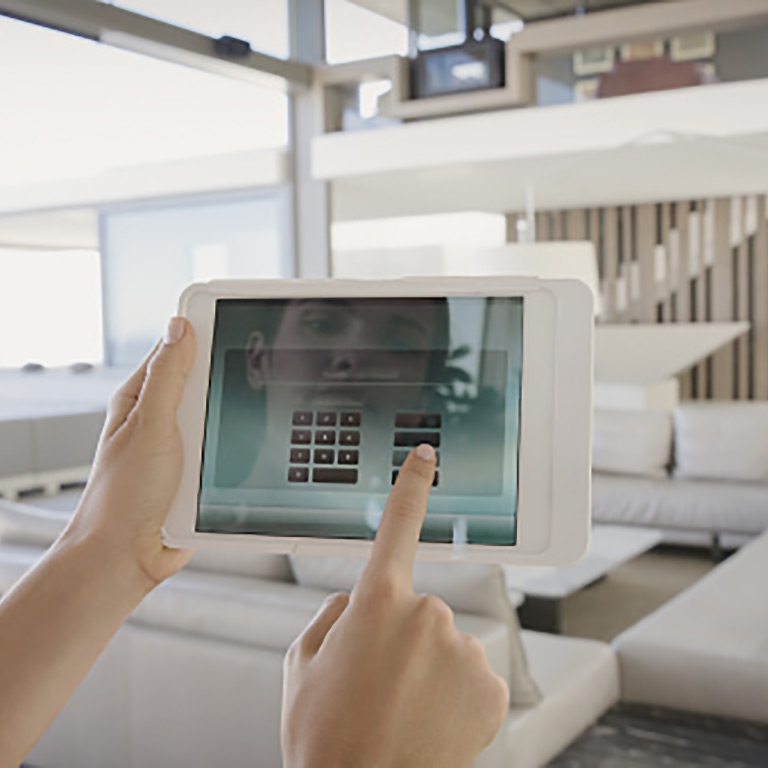 Climate control leads neatly into the idea of how a smart home can help you live in greater comfort. After all, who doesn't want to be in an environment where the temperature is always just right?
But did you know that with products like smart air conditioners, you could walk into a house set to the perfect temperature without lifting a finger? Choose a model that can sense when you are returning home and it will activate in time for everything to be ready for your arrival.
Of course, comfort also means peace of mind and a smart home is a secure home. By introducing the likes of smart security cameras, you'll be able to check what's happening in your house through an app on your phone and from anywhere in the world.
Smart home security systems can also send you notifications if suspicious activity is detected. Install a smart doorbell and you'll know who's at your door even when you're not around. You'll also be able to see when that package you've been waiting for arrives in real-time.
That's peace of mind – one of the invaluable benefits you'll enjoy with a smart home!
Where to Start with Smart Home Automation?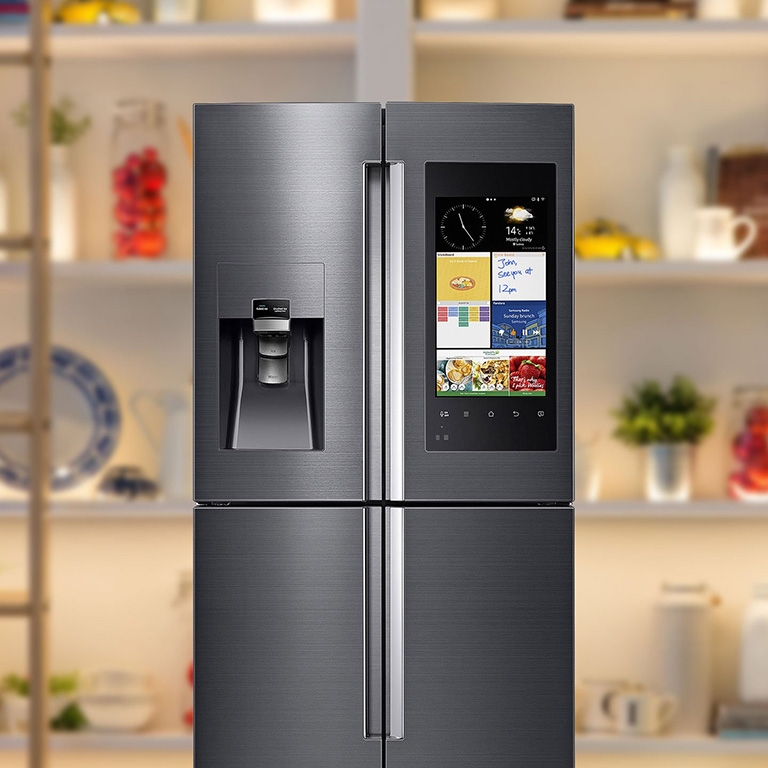 The great news is that it doesn't cost the earth to get started. In fact, establishing your smart home has never been easier or more affordable.
The best place to start is with a smartphone as you will need one to set up and interact with your smart home devices. It's likely that you'll have one already, but if not, don't panic. There is so much choice on the market today that you'll be sure to find the best smartphone for your needs and your budget.
If this doesn't apply to you, then you can skip straight to the voice assistants, like the Google Home. These are the smart home products that are going to introduce the most value to your set up.
For example, let's say you've just come back from the shops and you have about as many bags as you can carry. In a smart home, you don't even need to set them down to get the place ready for your arrival.
With a voice assistant, you can call out to have the lights come up, the blinds go down and the air conditioning turn on so all you need to do is head straight to the fridge and start unpacking. You can even call out and have your smart speaker play your evening playlist or have your TV switch on to your favourite show - so you never miss a second.
Voice assistants really are the backbone of your smart home. They are hugely capable devices that can answer questions, contact friends when your hands are full and keep you in the loop with all the things that matter to you.
What Can Be Achieved with a Smart Home?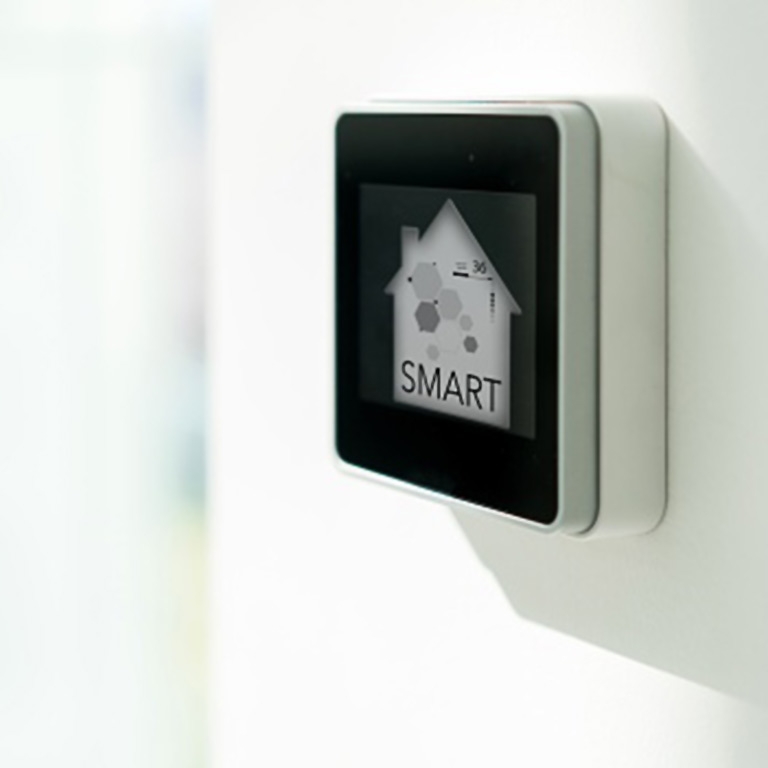 Let's imagine a scenario in which you've woken up late with a hectic day ahead.
Showered and dressed, you are about to walk out the door when you spot your umbrella. Will you need it today? The answer is right there. Simply ask for the latest updates from the weather station in the garden.
Pressed for time, you sprint out the door and manage to catch your train. But once aboard, you have a sinking feeling that you left the bedroom window open. No problem. Your smart home security system will alert you to any movement in the room via a text to your smartphone.
Now imagine that it's mid-morning when the dog walker calls to say they're running late. No problem. Thanks to your smart pet system, you can dispense treats, keep an eye on your furry friend through the connected pet camera and even talk to them if they get anxious.
But, you really love your dog, so you take things a step further. You access your Logitech Harmony Hub, which turns any regular appliance with an infrared remote into a smart appliance, and switch on the air conditioning via an app on your smartphone so your pet waits for their walk in total comfort.
Fast-forward to late afternoon. While in an important meeting, your smart watch vibrates to show a text from your best mate who wants to check if you're still free for them to come over later on. Of course, you've forgotten. Is that a problem? No.
A quick glance at your phone reveals that the only thing missing from inside your fridge is a couple of ice cold drinks. So you set a reminder to get some on your smart watch and return your focus to the meeting.
Eventually, you make it home where you start preparing some food. Ideally, you'd put some music on in the background but the kids have control of the speakers in the living room. Problem? Not at all. Simply tell your wireless multi room audio system to play your preferred tunes in the kitchen - and leave the kids to carry on as before.
Finally, your friend arrives and it's time to relax. You take a seat but something's not quite right. Not to worry. Simply request a warmer light from your smart light bulbs…and now you're ready for the best part of the day.
These are just some examples of the simple but wonderfully effective ways a smart home can change the way you live.
In truth, there are many more smart home devices on the market and each one can help you get more from your day - regardless of whether you are prepared for it or not.
Smart Home Entertainment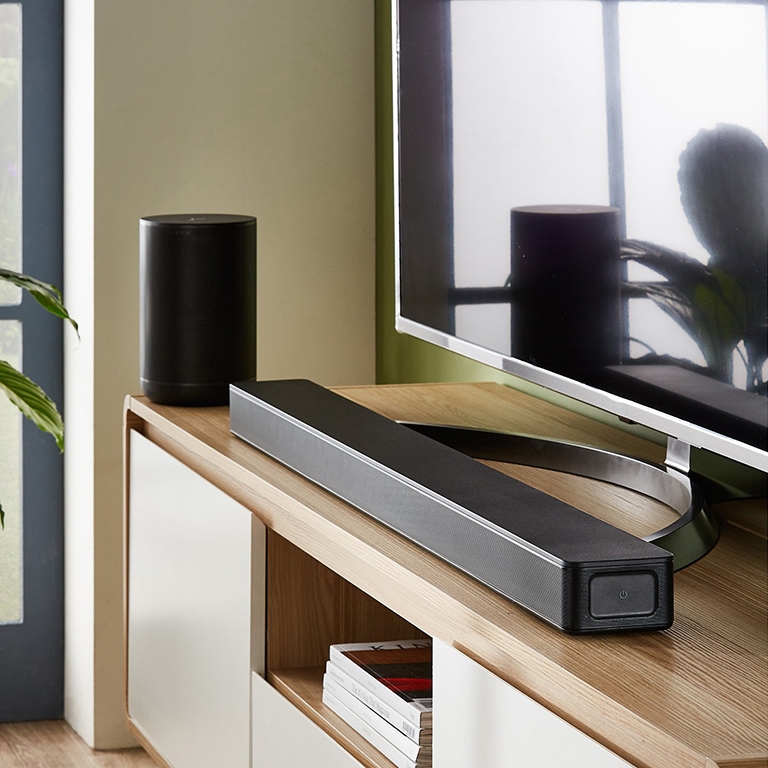 A true smart home takes your entertainment experience to the next level and opens the door to untold amounts of films, content and music - when you engage streaming services such as Netflix, YouTube and Spotify.
But as is so often the case with smart home products, it's not just about what you can do: it's also about how you can do it.
The latest smart TVs have the likes of the Google Assistant built-in so all you have to do to interact is call out your instructions. This means you can change the channel with your voice, ask who's starring in the show you are watching and get an answer or request recommendations based on a director or actor you admire. Finding content you love has never been easier.
You can also cast your home videos to the big screen from your tablet, call out to your voice assistant and tell it what song to play and through which speaker (because, let's face it, you might not want to hear what your flatmate, partner or kids are listening to) and do it all without touching a single wire or cable.
It's also important to note that bringing smart home entertainment systems to your set up doesn't need to involve a prohibitive spend. Connecting a Chromecast or Apple TV to an older device can make it smart in an instant.
Most multi room wireless audio systems are also modular, meaning you can add to them as your house, your family or your budget grows.
Wearable Technology and Your Smart Home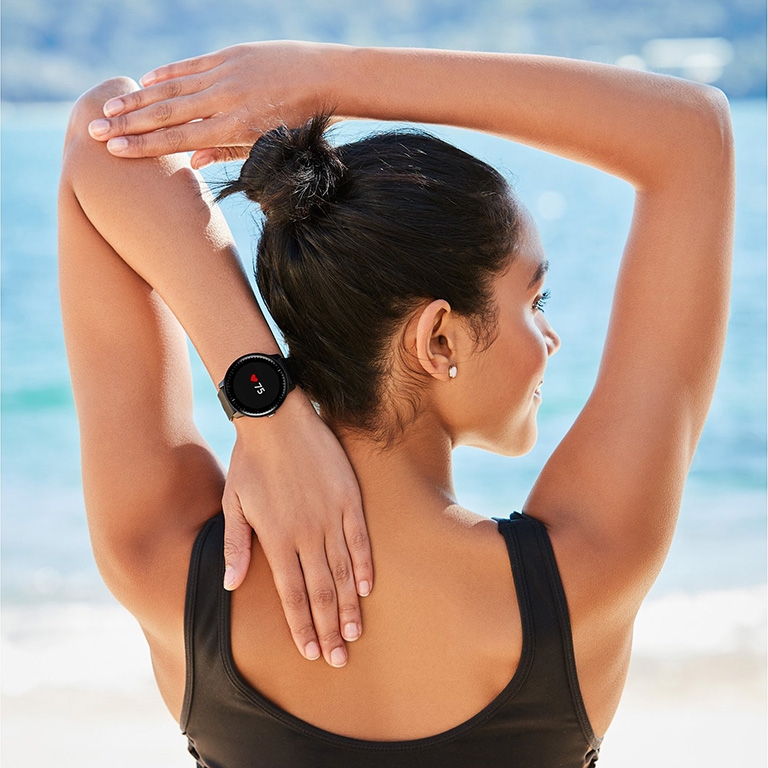 Smart watches and other wearables integrate seamlessly into your smart home set up and offer yet more ways to interact with your home automation systems.
For example, if the track doesn't fit the mood, your smartphone is on the other side of the room and you want to change the song, chances are your smart watch will offer you the option to skip to the next track with ease.
But the benefits of wearable technology go far beyond your smart home. Fitness trackers and smart watches can help you achieve your health goals by monitoring your progress, offering timely advice and in some cases providing on-going motivation, by showing how your friends are faring with similar challenges.
Fitness is just the beginning. Most wearable technology can also display notifications from your smartphone so you never miss out; premium smart watches allow you to make calls, check the scores and even order a taxi without touching your mobile.
Optimising and Protecting Your Smart Home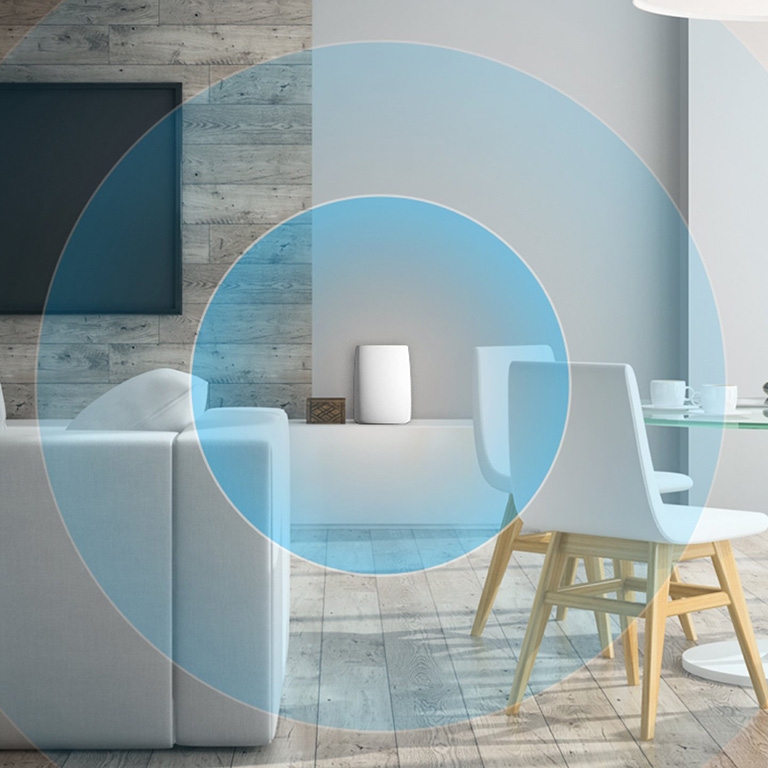 We're connecting more devices to our home network than ever before, so to get the best from new smart technology, it's essential to establish a set up that is designed to handle the increased load.
Mesh networking is the latest solution and it can ensure there's a constant connection to every device, all the time, no matter where you are in your home, so you can do away with WiFi blackspots and signal dropouts for good.
This means your smart home will always function in the way you want it to and you can position your smart home products wherever you need them and not just where your network will allow.
Increasing the number of devices in your smart home ecosystem can also increase the ways in which hackers can access the network and consequently your data.
Thankfully, network security devices like Trend Micro Network Security offer safety in this connected world by providing protection against cyber-attacks for every smart device in your home.
Wonderfully practical and uncomplicated, these products are simply added to the network – where they provide you with additional controls, via an app on your phone – and start working from the second they are activated.
What's really great is that while these devices introduce highly effective security measures – they also offer so much more! They allow you to control the usage of all the smart devices in your home so you can perform functions like setting time limits on game consoles and blocking social apps during homework or family time. Now that's smart!